Former Pornhub star Mia Khalifa has retired from the porn industry, but she has managed to stay in the news due to her interest in sports. A quick glance at her social media platforms is enough to gauge her interest in football, but what has caught the attention of some fans is her numerous posts with DJ Scotty Tromberg.
[fbnative_at]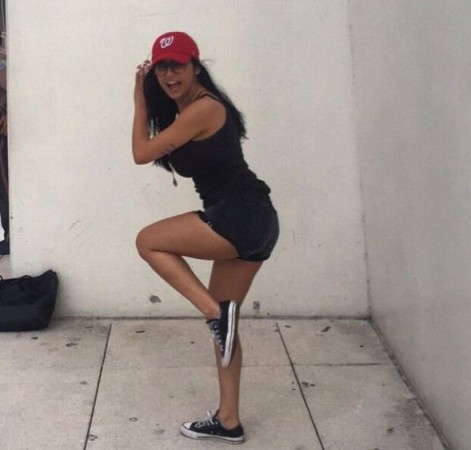 She has been spotted out and about with the musician, sparking speculation that the duo might be romantically involved. According to his Instagram page, he's a DJ from Miami who not only loves to fly planes, but is also a huge fan of sports, and this seems to be what brought them together.
"Since I gained a social media platform, I decided right away that I want to bring as much attention to Maryland and D.C. and the DMV area as I can," Khalifa told The Washington Post in July after revealing her intention to discontinue from the adult entertainment industry.
Khalifa was active in the porn industry only for a year, but she has managed to amass quite a huge fan following on her media forums. At present, she has 1.18 million followers on Twitter and 517,000 fans on photo sharing app Instagram.
"I want to promote D.C. sports. I want to promote how amazing Maryland is and how gorgeous D.C. is and how great a city it is. Because that's home. Other than Wale, it's not very well-represented [in certain circles]. So I want to help out with that. I really care about D.C.," she said at the time.
And even though some of the local teams have not been as welcoming as she would have liked, Khalifa is unperturbed.
"Honestly, I think the teams try to separate themselves from me because of the reputation of being a former adult actress, which I totally understand and respect," she said. "But I'm still gonna support them."