Man of the moment Virat Kohli has lashed out at people who have trolled his former girlfriend and actor Anushka Sharma on social media after he powered India into the World T20 semi-finals last night.
"She has only given me positivity," an angry Virat said in posts on Twitter and Instagram that have gone viral.
His tweet was retweeted 10,000 times in the first hour.
Shame on people for trolling @AnushkaSharma non-stop. Have some compassion. She has always only given me positivity pic.twitter.com/OBIMA2EZKu

— Virat Kohli (@imVkohli) March 28, 2016
On Instagram, the 27-year-old batsman said, "Shame on those people who have been having a go at Anushka for the longest time and connecting every negative thing to her. Shame on those people calling themselves educated. Shame on blaming and making fun of her when she has no control over what I do with my sport. If anything she has only motivated and given me more positivity."
And also, "This was long time coming. Shame on these people that hide and take a dig. And i dont need any respect for this post. Have some compassion and respect her. Think of how your sister or girlfriend or wife would feel if someone trolled them and very conveniently rubbished them in public.#nocompassion#nocommonsense."
The Instagram post, with a picture of the word "SHAME" in capital letters written across a wall, had been liked over 50,000 times in the first half hour of Kohli posting it.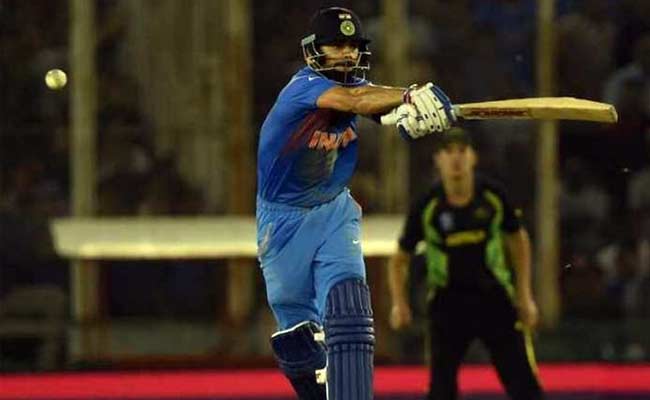 Virat Kohli is currently the toast of the country for his masterly and match-wining innings of 82 not out in the World T20 shootout against Australia on Sunday.
But several people also trolled Anushka Sharma with comments alluding to her split with Virat. When they were together, Anushka was trolled every time Virat Kohli performed poorly on the field.
Virat and Anushka were rumoured to have split earlier this year after dating for three years. There has been no public acknowledgement of the split, but much was read into Virat's Instagram post in February when he posted picture of himself with the caption "Heartbroken." He had later deleted the post and reposted the photo.
Virat had unfollowed Anushka on both Instagram and Twitter, but Anushka still follows him.